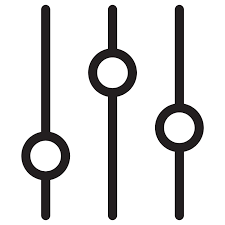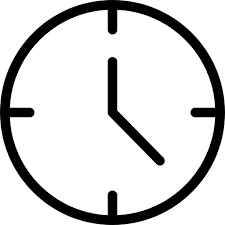 The Whole House Energy Retrofit Course covers the Envelope First approach to a variety of retrofits; how to develop the Whole House Energy Retrofit through a systematic investigation and analysis; how to avoid unintended consequences when determining retrofit solutions; and how to create phased roadmaps that include future proofing and resiliency measures.
Canada has a wide range of housing types, vintages, and construction styles. That's why this course has three 'streams':
Main: for the most common types of houses found across the country in Climate Zones 4, 5, and 6 that were built before 1980

Special Cases: for heritage (designated or not) houses, rubble foundations, permanent wood foundations, and solid masonry or solid wood walls

Northern: for houses built in Climate Zones 7a, 7b, and 8
Bonus Course Included!
Our Whole House Energy Retrofit course comes with Building Science Basics ($95 value) as a bonus course in your training plan!
Built Green Whole House Energy Retrofit is a partner project between Built Green Canada and Blue House Energy.
This course aligns with Natural Resources Canada's EnerGuide for Houses Rating System and its envelope-first building science approach. The curriculum dovetails with Built Green's Renovation programs that include energy efficiency as a key focus and goes on to other critical aspects of sustainable building—like materials and methods, water conservation, and waste management.
This course will be released in phases so you can get started now! Learn more about our phased approach:
Whole House Energy Retrofit is a continuing education course for members of Built Green Canada. Contact the Built Green Canada office (info@builtgreencanada.ca or 1-855-485-0920) for your discount code.

This course takes 24-36 hours to complete (including reviews, quizzes, etc.)

The main part of this course is made up of 5 modules.

There are two separate streams: Special Cases and Northern Housing. These are also broken out into modules.

Each module includes a downloadable study guide.

You have access to Building Science Basics as a BONUS course in your training plan.

There is a review and quiz at the end of each module. You can review any section as many times as you like.

Once you have completed all of the modules in the main stream, you can take the final test (you may only take once)

A grade of at least 70% earns you a Certificate of Achievement

Like all BHE courses, you have access for 12 months

The course is best viewed on a laptop or desktop. It works on tablets, but it's really hard to see all the details on a phone!

Sales within Canada are subject to GST/HST
Module 1: Introduction to Whole House Energy Retrofits
Introduction
Whole House Energy Retrofits
Retrofit Hazards and Safety

Module 2: Building Science and the Existing House
What's Your Type
Foundations
Roofs and Ceilings
Above Grade Walls
Windows and Doors

Module 3: Upgrading the Building Envelope
The Envelope First
Foundation
Roofs and Ceilings
Walls
Windows

Module 4: Updates and Upgrades for Mechanical Systems
What you've got and how to upgrade
Ventilation
Space Conditioning
Domestic Hot Water
Replacing Existing Equipment
Electrification/Fuel Switching
Module 5: Roadmaps for Whole House Energy Retrofits
Anticipating Change
Financing Issues
Phased Roadmaps
After completing this course, you will be able to:
Describe the characteristics of existing Canadian housing types, vintages and construction assemblies

Explain the Envelope First approach to a variety of retrofits and its importance to Canadian housing

Explain how to develop the Whole House Energy Retrofit through a systematic investigation and analysis of 'what you've got'

Describe how to avoid unintended consequences when determining retrofit solutions by using the house as a system concept to improve the performance of the building envelope

List ways to update mechanical systems before emergency replacement is needed

Provide examples of retrofit roadmaps based on condition, vintage, and region

Discuss, at a high level, the importance of roadmaps and future proofing
Completing this course qualifies you for:
BC Housing: 20 CPD Points