Energy Advisor Exam Preparation
Follow these suggested steps to become an energy advisor
Learn more from these two interactive presentations.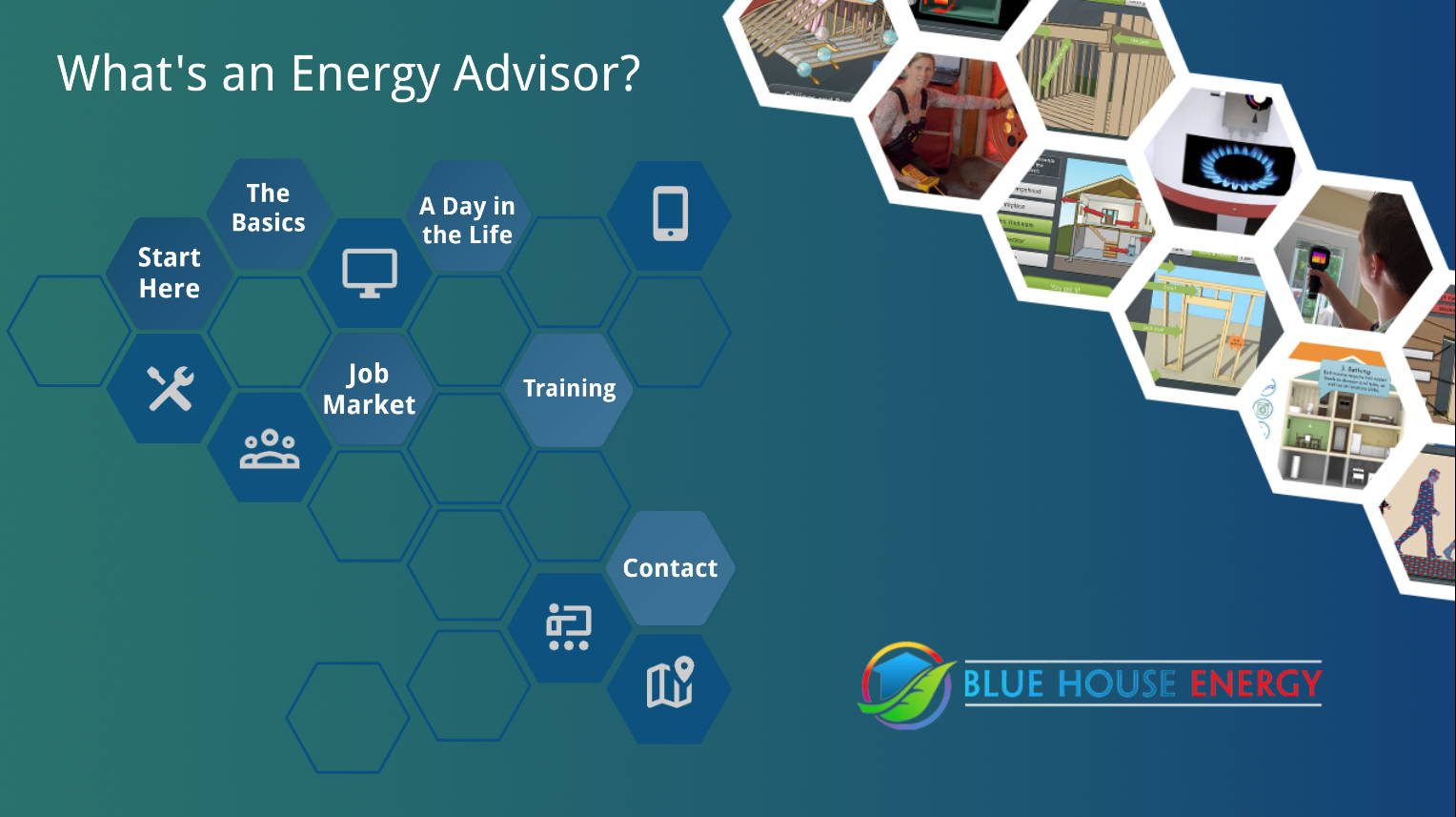 What does an energy advisor do?
Here's why becoming an Energy Advisor is a good career choice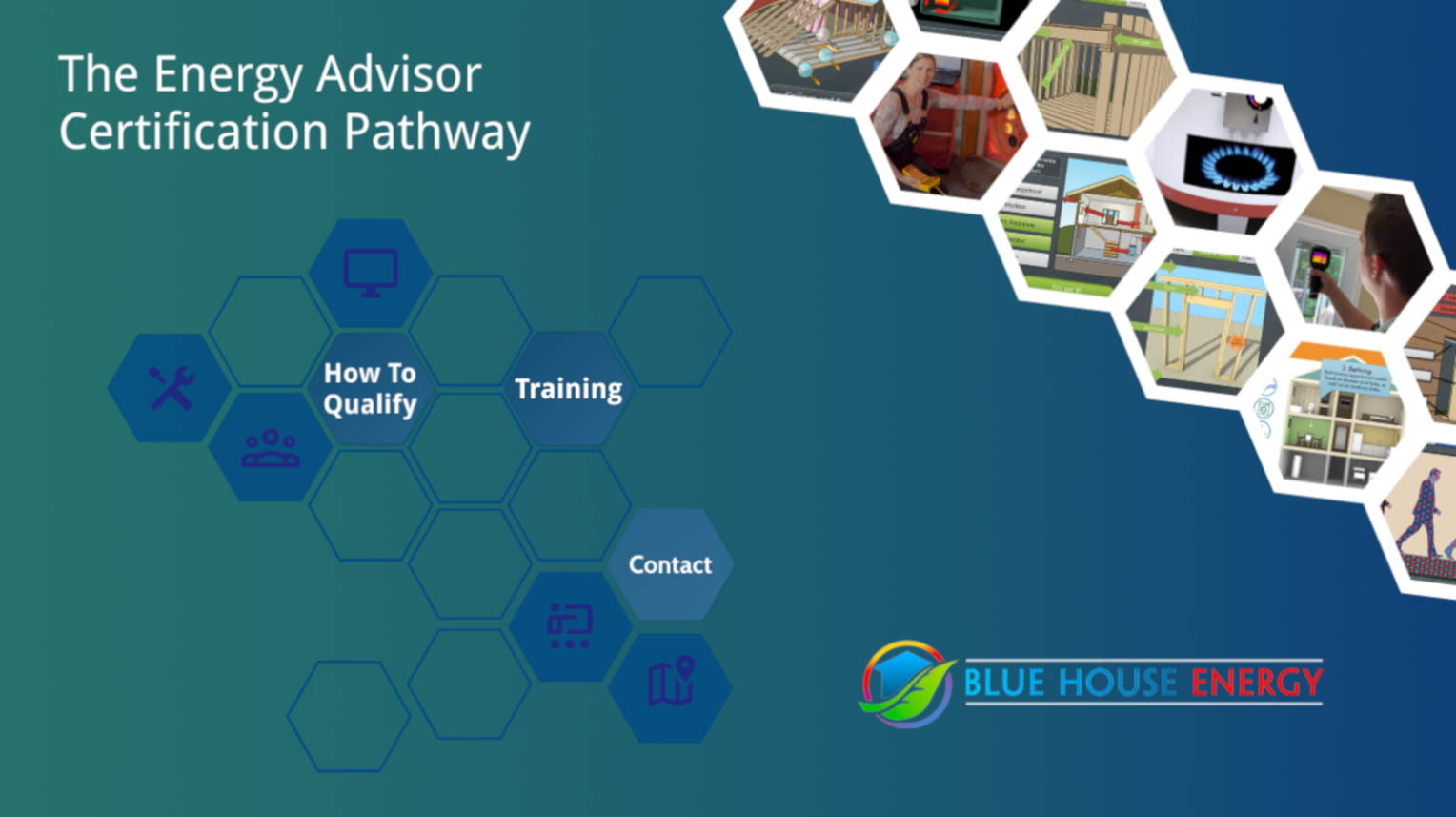 What does the learning and certification pathway look like?
What's included in an Exam Prep package? How do these exams fit into the career pathway?
Is a role as an energy advisor right for you?
Now that you know more about what's involved in becoming an Energy Advisor, here's a quick 15 question self-assessment or a webinar to help you determine whether EA work is a good fit for you.
Blue House solutions that fit your style of learning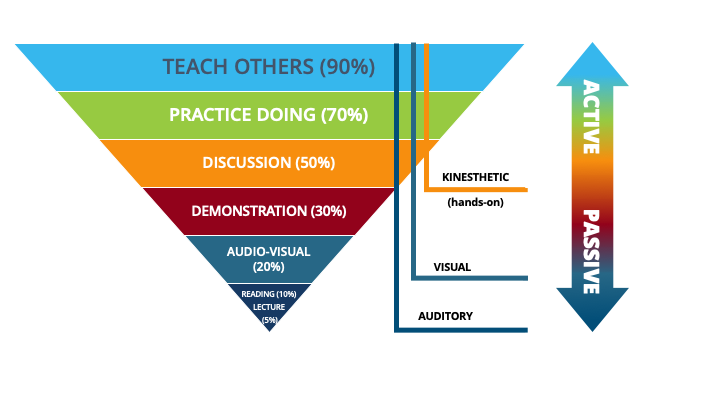 There are three primary learning types:
Visual (seeing and reading)
Auditory (listening)
Kinesthetic (doing)
Everybody has a mix of these learning styles, with one usually being dominant.
Blue House Energy online training is built to support all three styles:
Read a study guide
Watch animations and videos
Listen to a voice over
Do interactive exercises
Do you know what your primary learning style is?
Take this quick 30-question assessment to find out!
How to become an energy advisor

To become an Energy Advisor, you need to demonstrate competency in several areas before you're ready for licensing with a Service Organization.
There are two key milestones to reach on your way to getting licensed:
You need to be able to pass the Foundation Exam
You need to pass the Energy Advisor Exam
Depending on your background and experience, this can take a lot of effort!
After you have passed the exams, you need to be affiliated with a Service Organization to become licensed.
Exam preparation with BHE looks like this
Step 1:
Prepare for and pass the foundation level exam
Foundation level exam preparation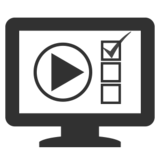 Construction Math
Construction Tech
Construction Safety
High Performance Housing
Plans Reading

CM - 18-24 hours
CT - 20-24 hours
CS - 3 hours
HPH - 10-12 hours
PR - 5-8 hours
Construction Safety Training provided by Alberta Construction Safety Association: CSTS-2020 Fundamentals

12 months access to all course materials and resources

Step 2:
Prepare for and pass the energy advisor exam
Energy advisor exam preparation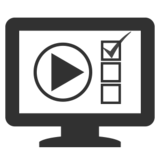 Exam preparation includes

8 Online Courses
Quizzes & Practice Exams
4 Hot2000 Practice Files
Plus any field work that you elect to book separately with a CEA Mentor.

Expect to put in anywhere from 25 to 50 hours of effort into the online modules and HOT2000 practice files.


Optional Mentoring At Your Pace over 6-12 weeks

Scheduled field work for exam preparation
Separate agreement between you and a CEA Mentor
12 months access to all course materials and resources

Is instructor-led training a better fit for you?
Download this guide and check out some resources for instructor-led trainings.
After you have passed the Foundation Exam, you are eligible to register for Energy Advisor Exam Preparation.
Have you passed the foundation exam?
NEED TRAINING THAT MOVES THE NEEDLE?
LET US HELP!
1.902.821.3090
WANT TO LEARN MORE ABOUT THE ENERGY ADVISOR EXAM?
FILL OUT THIS FORM!