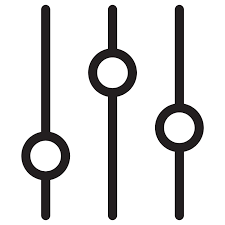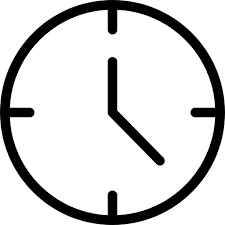 The house works as a system made up of different construction components and assemblies that are affected by heat, moisture and air flows. Take a deeper dive into the components and dynamics of the building envelope.
Envelope Fundamentals focuses on how the building envelope affects the comfort, health and safety of the people who use the building.
The condition of the building envelope - the foundation, walls, floors, windows, doors, and ceiling or roof that enclose the conditioned space of the house - affects everything from occupant health to structural safety. How a building envelope behaves, or performs, impacts energy efficiency, durability, comfort and indoor air quality.
Anyone in the home renovation or new construction industry can benefit from BHE's cheap and cheerful online training. Envelope Fundamentals is especially good for insulation installers. Learn on your own time!
Listen to a Demo...
Envelope Fundamentals (EF) takes 12-18 hours to complete (including reviews, quizzes, etc.)

The course consists of 7 modules. There is a review and a quiz at the end of each module


Each module includes a downloadable study guide



After you complete all 7 modules you can take the final test (you may only take once)

A grade of at least 70% earns you a Certificate of Achievement.

Like all BHE courses, you have access for 12 months

The course is best viewed on a laptop or desktop. It works on tablets, but it's hard to see all the detail on a phone!

Sales within Canada are subject to GST/HST

If you are registering a group of 2-5, receive 20% off by using the discount code EFGROUP20 at checkout. For larger groups please go to our on-demand course plans.
Introduction
House as a System
Healthy Indoor Environment
Building Envelope

Module 1: House As A System
Heat Flow
Air Flow
Moisture Flow

Module 2: Indoor Air Quality
Sources
Symptoms
Solutions

Module 3: Healthy Housing
Materials
Combustion Spillage
Radon

Module 4: Ventilation Requirements
Why Ventilate?
Ventilation Standards
Systems

Module 5: Fundamentals of Air Sealing
Purpose of Air Sealing
Types of Barriers
Approaches
Air Sealing Materials

Module 6: Strategies for Air Sealing
Air Sealing Issues
Foundations
Walls & Floors
Ceilings & Roofs


Module 7: Fundamentals of Insulation
Properties of Insulation
R-value
Insulation Materials
After completing this course, you will be able to:
Apply the House as a System Concept

Interpret the role of sustainable development in construction

Explain how building science affects building durability and occupant comfort

Categorize the signs, symptoms and solutions for good indoor air quality

Recognize building envelope details and how they control or contribute to heat, air, and moisture flows

Discuss, at a high level, the properties and features of residential mechanical systems
Completing this course qualifies you for:
BC Housing: 16 CPDs
NOTE: You may submit Construction Technology or Envelope Fundamentals for CPD; however, you may not submit both, since Envelope Fundamentals is a subset of Construction Technology.
BPI: 16 CEUs