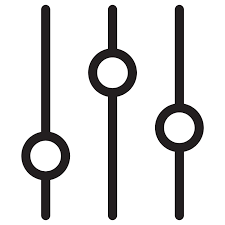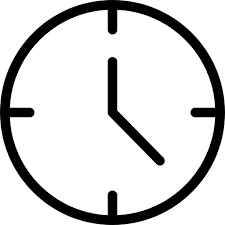 This study package of 5 courses is designed to prepare you for the Foundation Exam. If you have less than 5 years experience in the industry or no building science background this course is for you!
NOTE: You must use the same email as your initial purchase to be eligable for the discount.
Includes:

Study Guides
Animations and videos
Voice over
Interactive exercises
Quizzes
Assessments

1. Construction Technology
Explore building science and its importance to constructing effective building envelopes and building durable homes.
2. Construction Math
Math is the language of construction. It's important for accuracy, efficiency and safety to make sure the work is done correctly. The aim of this course is to help the learner develop an understanding of how arithmetic, algebra, geometry and conversions relate to construction.

3. Construction Safety
(Alberta Construction Safety Association: CSTS-2020 Fundamentals)

4. Plans Reading
Reading House Plans and Construction Drawings is for builders, experienced tradespersons, site managers, estimators, project managers, foremen and other construction industry personnel. This course is a comprehensive overview of construction drawings, ideal for those with little or no experience. By the end, you will be able to use house plans to find trade information and perform simple material take offs. Course topics also include an overview of the design process, architectural and engineering scales, floor plans and elevations.

5. High Performance Homes
High Performance Homes builds on Construction Technology and introduces concepts and techniques of energy efficiency in retrofit and new construction projects. Occupant behaviour baseloads impact the overall energy use in a house and affect the sizing of renewable energy systems.

Notes: Plans Reading and High Performance Housing are made of selected relevant, quality videos and other resources that cover the subject matter. Interactivity and animations will be released in future updates.


This course takes about 50-70 hours (including reviews, quizzes, etc.)


Like all BHE courses, you have access for 12 months


The course is best viewed on a laptop or desktop. It works on tablets, but it's really hard to see all the detail on a phone!


Sales within Canada are subject to GST/HST




Are you an organisation buying multiple seats for this course?
2-5 Seats: Use code EAPREP10 for 10% off

5+ Seats: Contact us for group options
Course 1: Construction Technology
Introduction to Construction Technology
Building Components
Moisture Management
House as a System
Indoor Air Quality
Healthy Housing
Fundamentals of Air Sealing
Strategies for Air Sealing
Fundamentals of Insulation
Strategies for Insulation
Fundamentals of Windows and Doors
Fundamentals of Energy
Mechanical Systems Overview
Ventilation Requirements

Course 2: Construction Math 1 & 2
Introduction
Simple Geometry
Complex Geometry
Conversions

Course 3: Reading House Plans
Overview
Floor Plans
Elevations, Sections & Details

Course 4: High Performance Housing
Strategies and Approaches to High Performance Houses
New Construction
Retrofit/Renovation
Domestic Hot Water

Course 5: Construction Safety Training System
Step 1: Pass the Foundation Exam

Step 2: Pass the EA (House) Exam

Step 3: Be affiliated with a service organisation

Disclaimer, Waiver & Indemnification
This Energy Advisor Foundation Exam Preparation package is not a program of study. It is simply one of the training and development activities you may engage in to pass any exams to become an Energy Advisor.

Blue House Energy (BHE) does not make any representations or warranties, or provide any guarantees, regarding your likelihood of passing any exams as an Energy Advisor following your completion of the Energy Advisor Foundation Exam Preparation package.

View our refund policy here.