This course meets the BC Energy Step Code Module 5: Air Barriers mandatory training for builders as required by BC Housing (as of Oct 2022).

We gratefully acknowledge the financial support of BC Housing through the Building Excellence Research & Education Grants Program.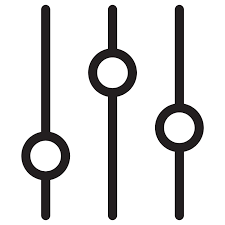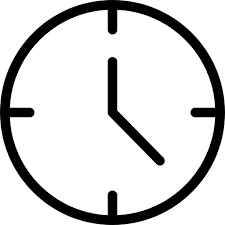 Bundle and Save!
Blue House Energy provides 3 modules for builders needing competency training to renew their license. To suit your training needs, you can purchase them separately or in any combination of two, or all three.
One Module
Purchase any single Module for $110
Two Modules
Purchase any two Modules for $200
Three Modules
Purchase all three Modules for $285
Course Overview
This module covers a range of air barrier approaches for roof, wall, floor and party wall assemblies, including design and installation practices.
The training goals for this course are:
Select an appropriate air barrier approach for a given roof, wall, floor, and party- wall assembly based on performance, cost- effectiveness, and constructability, bearing in mind current and future BCESC requirements

Apply knowledge of the correct design and installation practices for a given air barrier approach to properly manage the planning, installation, and testing of the building's complete air barrier
Important Details
This course takes 9-12 hours to complete (including reviews, quizzes, etc.)


The course is made up of an introduction and 2 sections. A downloadable study guide can be found under the 'Resource' Tab in your training plan


There is a review and quiz at the end of each section. You can review any section as many times as you like.


Once you have completed all of the sections, you can take the final test (you may only take it once)


A grade of at least 70% earns you a Certificate of Achievement


Like all BHE courses, you have access for 12 months


The course is best viewed on a laptop or desktop. It works on tablets, but it's really hard to see all the detail on a phone!

Sales within Canada are subject to GST/HST
Sections*
*Usually called Modules
Introduction
Importance of Air Sealing
Fundamentals of Air Sealing
What is an Air Barrier?
Section 1: Importance of Air Sealing
Control Air and Moisture Flows
Placement
Cost
Performance
Code Requirements
Program Targets
4 Air Barrier Considerations
Design and Construction
Interior Air Barriers
Exterior Air Barriers
Cost Trade Offs
Materials
Installation
Sequencing
Effectiveness
Section 2: Air Sealing Application
Key Factors for Success
Costing
Construction
Air Sealing Details for Assemblies
Foundations
Headers
Above Grade Walls
Exposed Floors
Ceilings/Roofs
Barriers to Successful Installation
Construction Practices
Trades Education
Qualitative & Quantitative Testing
Timing
Quality Control
Learning Objectives
Section 1
Appreciate the importance of the building air barrier as a way of significantly improving energy efficiency with minimal construction cost implications

Understand how airtightness impacts energy performance from code minimum to current practices to best practice

Describe the four attributes of a correctly installed building air barrier: air impermeability, durability, continuity, and stiffness

Compare the design and construction sequence considerations of typical interior and exterior air barrier systems, including key details for implementing them successfully
Section 2
List the key factors that contribute to the successful installation of a complete air barrier system

Manage the key wood-frame construction practices that can interfere with achieving a successful air barrier, including coordination and education for all trades interacting with the enclosure

Coordinate qualitative and quantitative testing at the appropriate times, and use results to track quality control of the air barrier
Credit Values
Completing this course qualifies you for:
BC Housing: 2.5 CPDs